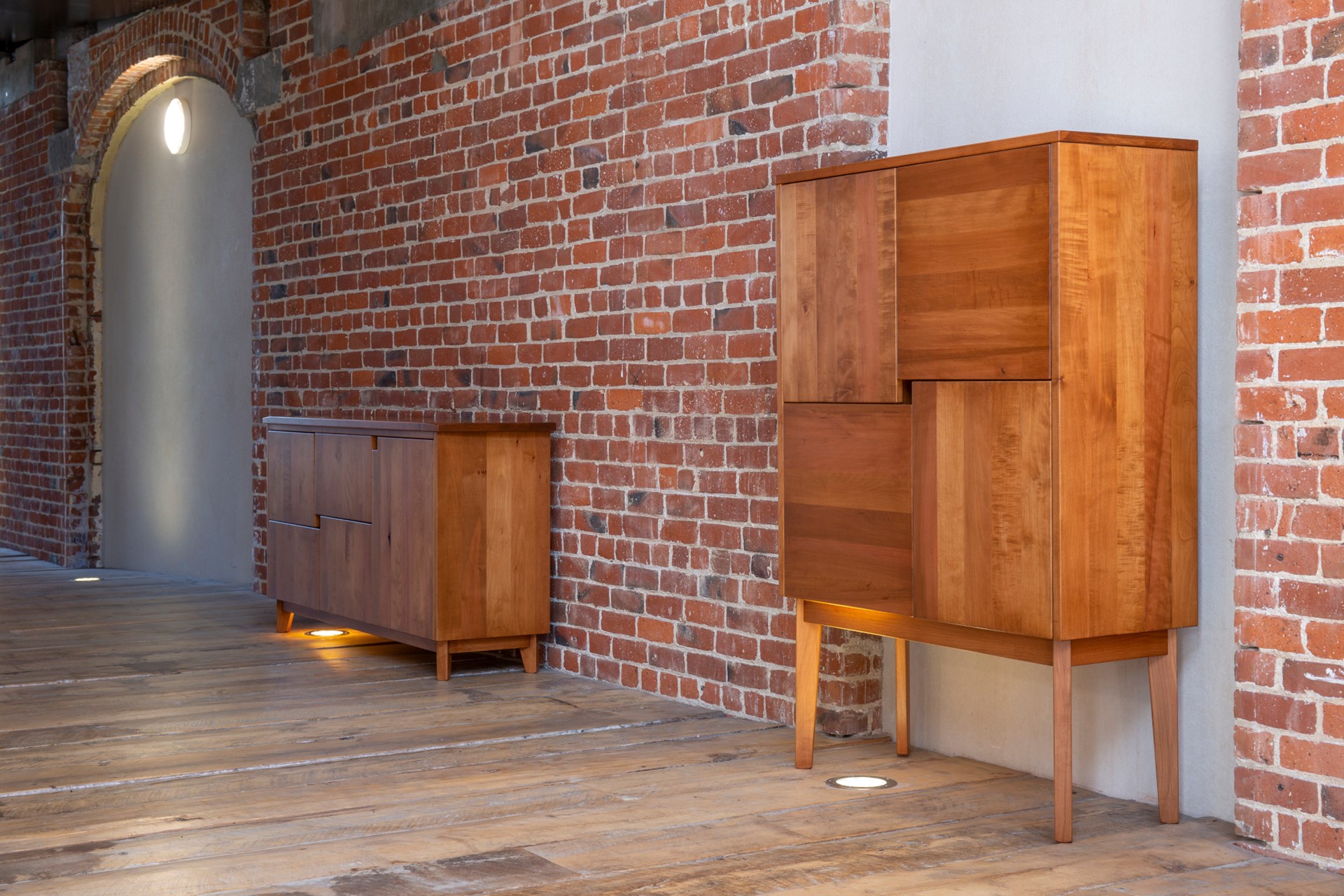 Household Cupboard
A whimsical storage cupboard? A mysterious hold-all? The way in is only revealed on closer inspection. A compartment for every room or a cupboard in any room or every room.
Enquire Now
Download PDF
---
Dimensions & Details
PRODUCT DETAILS
.
Cupboard is at a good working height making it 'daily useful.'
.
Four doors with four distinct compartments.
.
A statement piece for any room.
.
Adjustable shelves allow for large or small objects.
.
Drinks store, linen cupboard, cutlery, plates +
Materials
Solid Southland Beech doors and carcass.
Veneered Southland Beech Shelves.