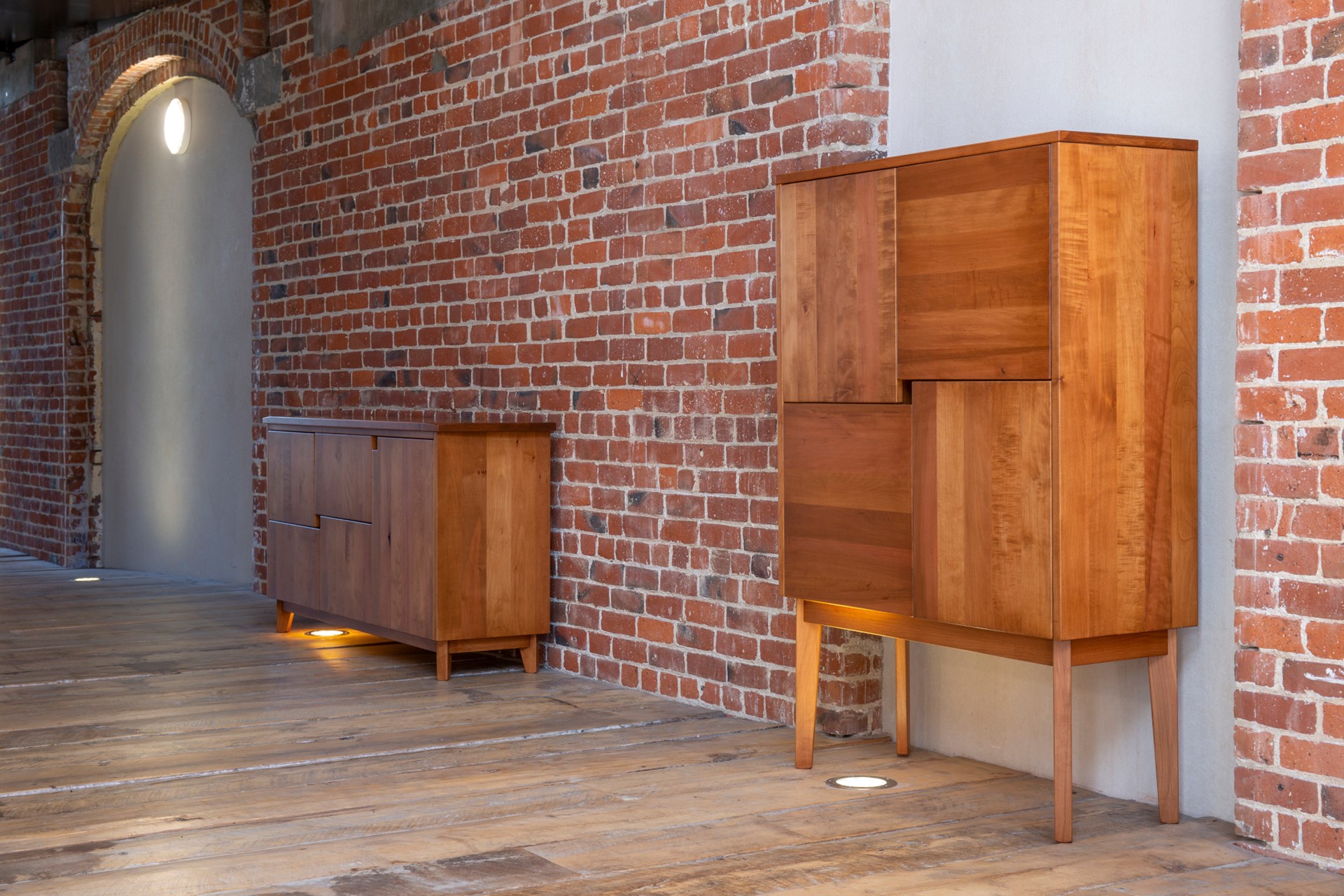 Tarras Sideboard
Tarras cabinetry as a minimum is extremely hardy, balanced and capable of weathering all kinds of living conditions. Temperate hardwood is our timber choice for the Tarras Collection. American Ash, which contains beautiful expressive grain figure. It's like a blank canvas too, can be left natural or coloured up in so many ways.
Enquire Now
Download PDF
---
Dimensions & Details
DIMENSIONS
Width (cm)
113.5, 166, 218.5 / 2 Dr, 3Dr, 4Dr
PRODUCT DETAILS
.
Extremely solid construction.
.
Due to its construction it can store & display a myriad of objects.
.
Options include 2 door, 3 door, 4 door & drawers.
Materials
Solid Ash Timber throughout.
Ash Veneered Door Panels & back.