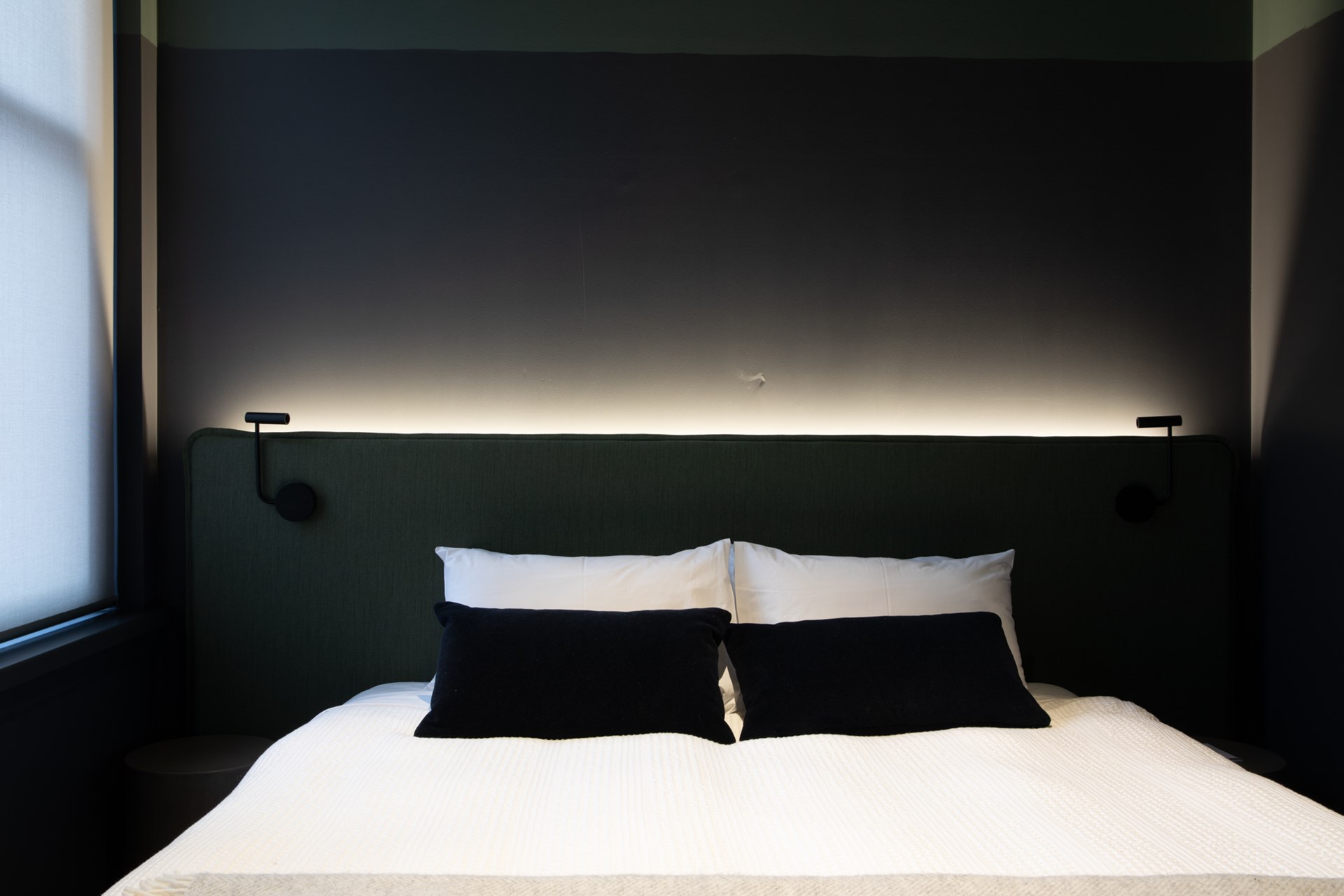 Chamberson Hotel
From Law Chambers to 5-star Boutique Hotel. 
Previously Stuart Chambers, now the Chamberson Hotel. Working in collaboration with designer Nikki Wilson and main contractor Cooke Brothers Construction we made freestanding and built-in furniture, as well as fittings for this minimalist space.
This Boutique Hotel features several technical design quirks, including headboards requiring a stitch detail on fabric that over-shot the headboards themselves. Following comprehensive in-house development and prototyping efforts, we achieved a great end result.
Other freestanding and built-in furniture produced included a reception desk, mirrors, hanging hooks, luggage racks, shelves & vanity units.