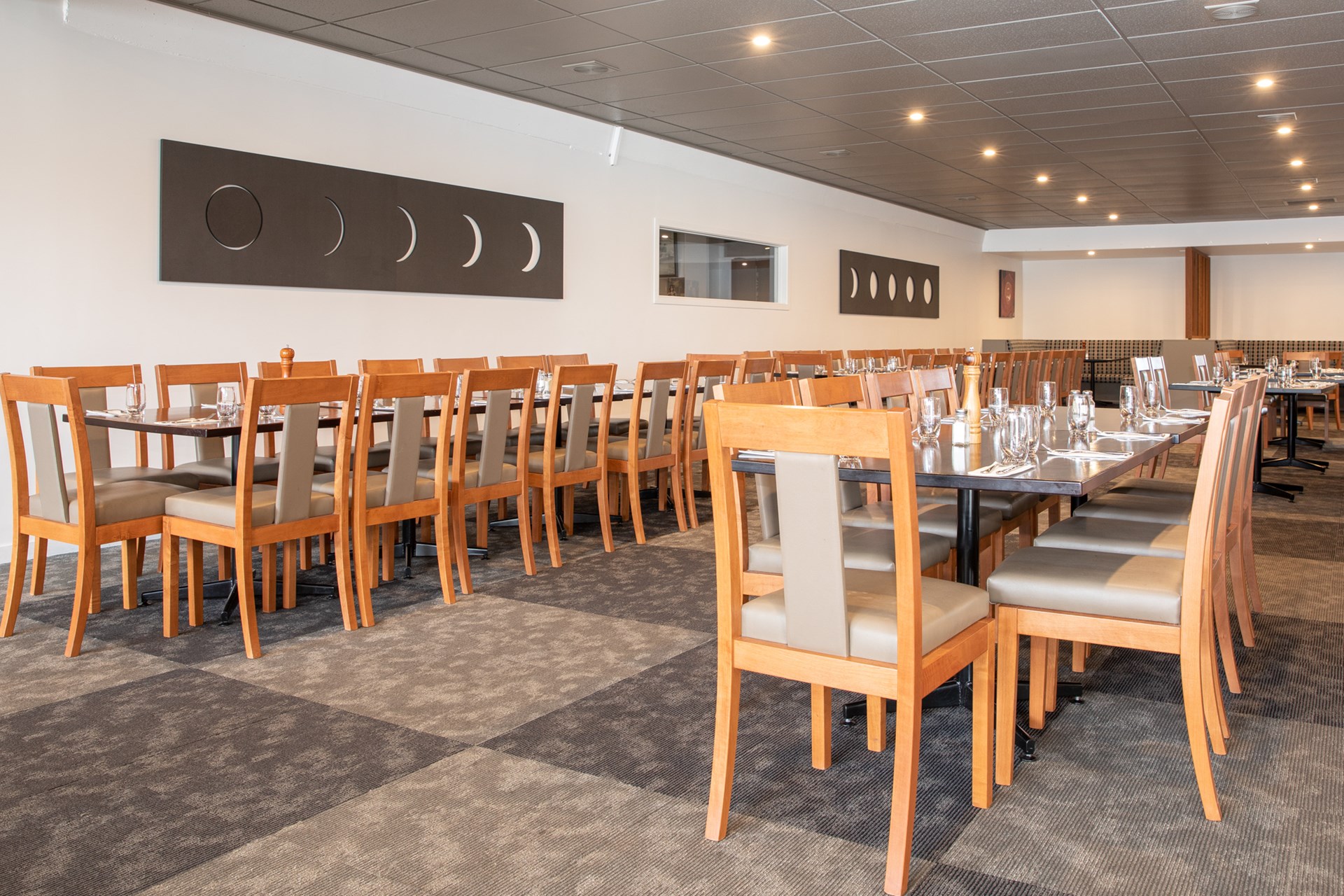 Equinox Restaurant
We've worked with Alex before on previous projects and this venture takes things to another level.
Our client had a rather audacious vision to revitalise the dining experience at a raceway in South Dunedin. Now completed, Equinox Restaurant at Forbury Park is going great guns and is attracting a new segment of diners track-side to what is quickly becoming a destination dining experience.
Our client has operated in the hospitality business for many years and understands what is required of furniture in a restaurant bar environment. Key things were budget, strength and quality. Having purchased from us previously, our client had an appreciation of the quality that Otago Furniture produces. An absolute must was that there are no joint failures down the track. Joint failure is the beginning of the end as things deteriorate pretty quickly. Not only is it a poor show for diners, it does not reflect positively on anybody and there can be health and safety issues too.
The furniture is all, performing well and we have a very satisfied customer.