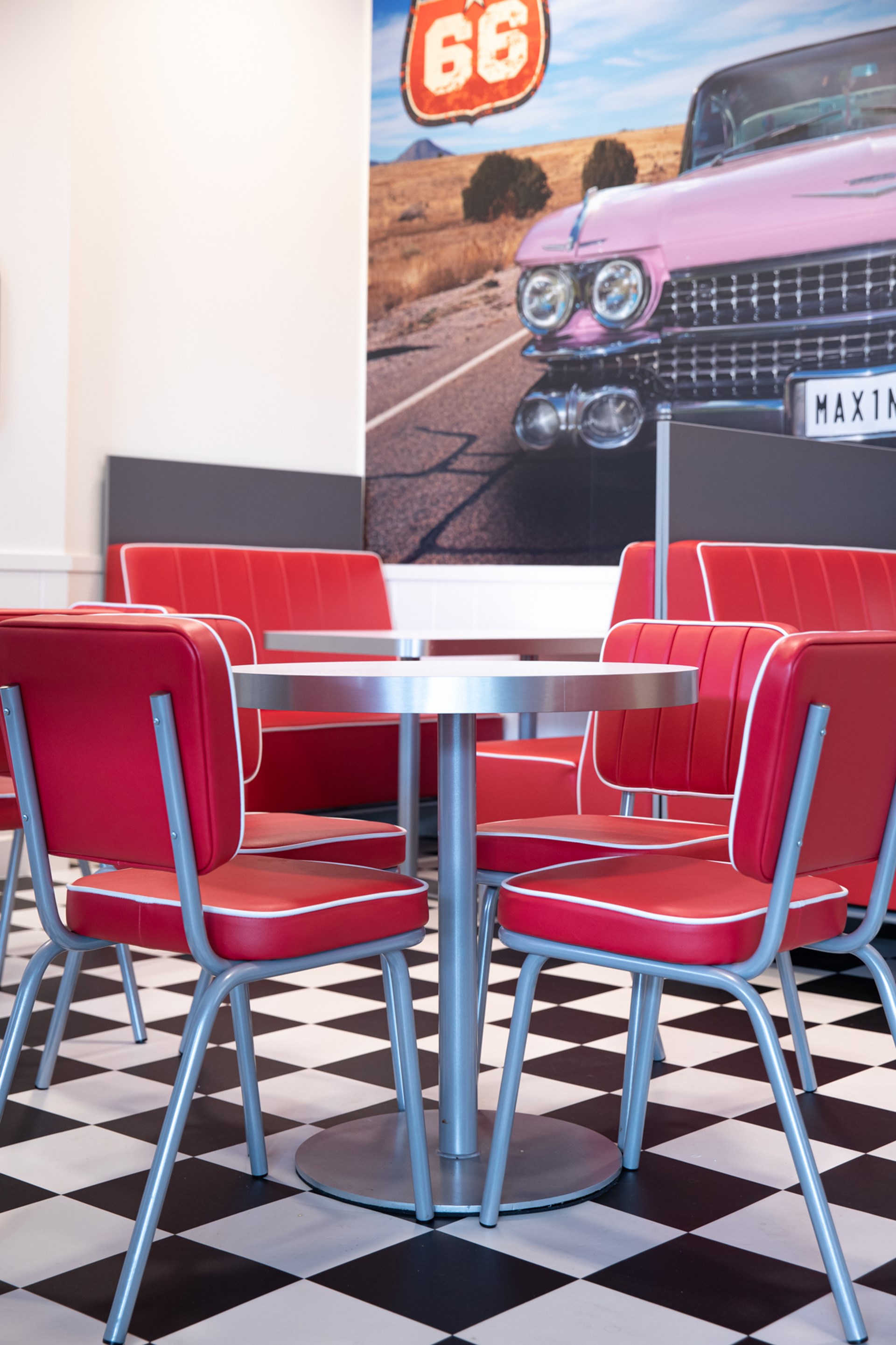 Arana College
An American Diner in a University Dining Hall.
A '50s influenced American-style Diner within a dining hall at a Hall of Residence was the brief. Our client wanted us to come up with something that had a little twist to it, not just a literal take on an American Diner. They wanted it to be lots of fun, something that created an atmosphere over and above the day-to-day buzz of student life.
The build quality and material choices needed to be capable of withstanding high daily use in a demanding student dining hall environment. The furniture needed to have permanence but also have the ability to be moved occasionally. Table surfaces needed to be easy to clean and maintain. Heavy gauge metal bases for the tables and breakfast bar ensured that they'd be as solid as a rock.  
---
Hard-wearing red vinyl seats and backs, complemented with white vinyl piping. The seats have a 5% angle, which is set up in the metal sub-frame, all for additional comfort. They are fully webbed and foamed up, a good solid base to build on. The high backs in addition have a privacy panel creating more conversation privacy between booths. The panel is hard wearing and the additional height sets off the pieces.